At this year's Frieze Sculpture Park Grosvenor Gallery are exhibiting a new work by Rasheed Araeen titled 'Summertime - The Regent's Park, 2017'. The park opens with a VIP reception on 4 July and runs until 8 October 2017.

The piece, which measures nearly 7 ft tall, is based on Rasheed's work from the late 1960s, and is a new configuration of structures, constructed from laser-cut steel which has been powder-coated in primary colours. Produced in an edition of 5, this work is named after its location. Further editions will again be named after their installation venues. Full details of the work can be found at the bottom of this page.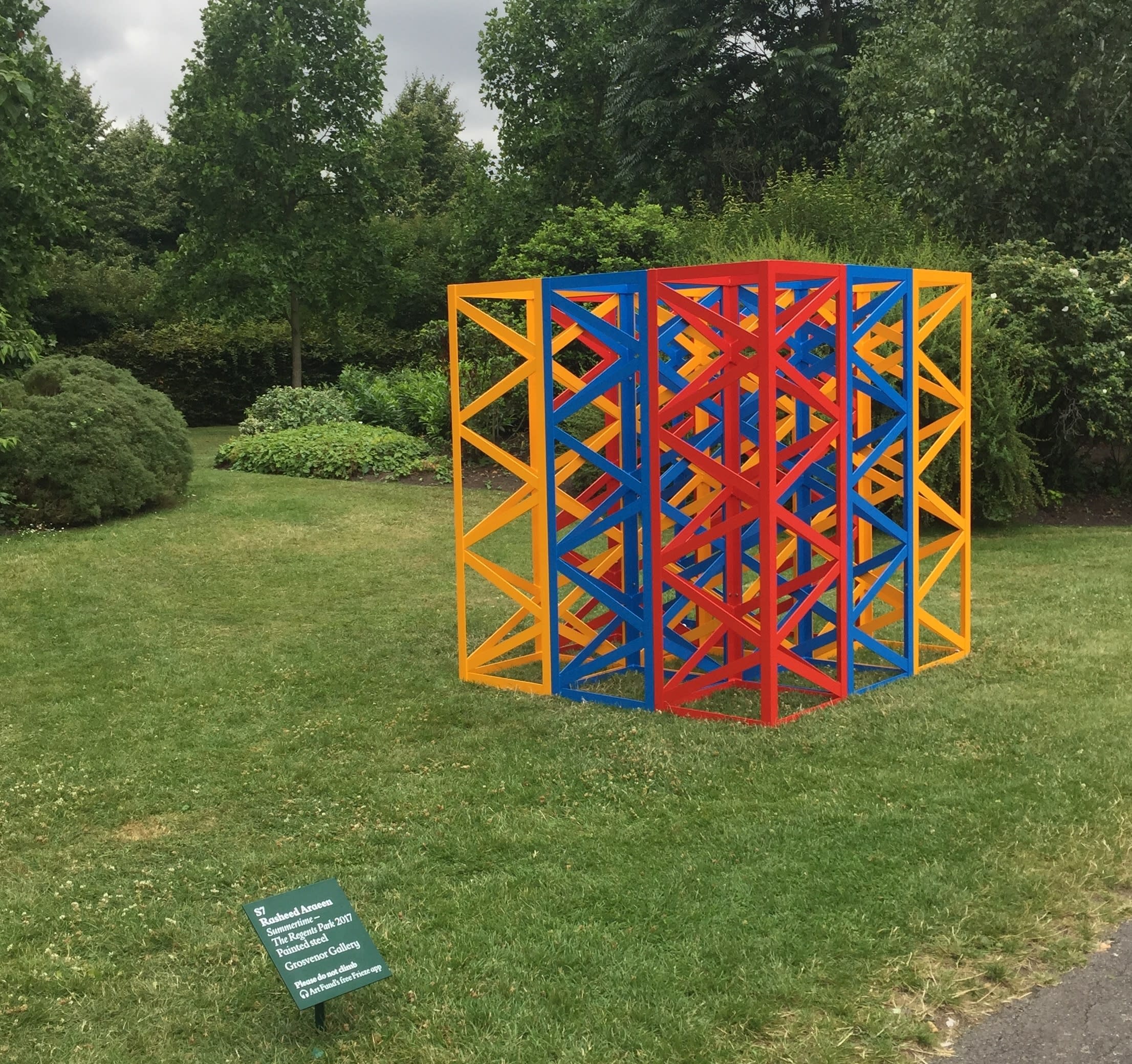 This is the first year that the free-to-access Sculpture Park has been open in the summertime. The works will remain on display in Regent's Park until 8 October 2017, affording the public a fantastic opportunity to view the works during the summer months. The park has been curated by internationally renowned curator Clare Lilley from the Yorkshire Sculpture Park, and features work by artists such as Edouardo Paolozzi, Urs Fischer, Michael Crag-Martin and Anthony Caro amongst others.
Summertime –The Regent's Park 2017
Powder coated steel; Red, Blue and Yellow
Signed and numbered 1/5
76 (H) x 72 (W) x 72 (L) inches
For pricing please contact the gallery:
+44(0)20 7484 7979